Mgr. Dušan Buran, Dr.Phil.
Dušan Buran is a graduate of the Faculty of Philosophy, Comenius University, Bratislava where he received his Master's degree in History of Arts in 1992. In 2000, he completed his post-graduate studies at the Technical University in Berlin (Dr. phil.). Currently, he works as the curator of the Gothic Art Collection as well as the head curator of the Old Art Collections in the Slovak National Gallery (SNG) in Bratislava. In his research and curatorial work, he focuses mainly on medieval sculpture and painting, partially on 20th c. art and architecture, and on issues of museology and monument care. He was the editor of the book The History of Slovak Fine Art – Gothic, and of the identically entitled exhibition in the SNG Bratislava (2003 – 2004). He has co-organized exhibition projects both at home and abroad, D´or et de feu. Art au fin du Moyen Age en Slovaquie (Musée de Cluny Paris, 2010–2011), Blood (SNG Bratislava, 2011 –2012), The Art and Nature of Medieval Europe (Slovak National Museum/SNM Bratislava Castle, 2013 – 2014), The Impermanent Exhibit of SNG (SNG Bratislava, 2017), The Master of Okoličné and the Gothic Art of Spiš around 1500 (SNG Bratislava, 2017), and The Gem of Flemish Gothic Miniature – the Book of Ilona Andrássy's Clocks (SNM – The Betliar Museum, 2019), and co-authored both scientific and popular articles published in Slovakia and abroad.
He was a member of several expert fora, such as The Board of Science of the Historical Museum, SNM (2013 – 2016) and The Board of Science of the National Gallery in Prague (2015 – 2019). From 2012 – 2018, Dušan Buran was the chair of the Slovak National Committee of ICOM. In that role, he organised or participated in a number of international conferences in the field of museology (Paris, Milan, Cracow, Spišská Nová Ves, Tbilisi, Žilina, Budapest, Warsaw).

Doc. RNDr. Damas Gruska, PhD.
Damas Gruska is the Head of the Declarative Programming section at the Applied Informatics Department of the Faculty of Mathematics, Physics and Informatics, Comenius University in Bratislava. He lectures on the theory of formal methods, and non-classical (modal and temporal) logic. In addition to being interested in science on the margins of informatics and mathematics, he is devoted to studying the relations between science and art, and art and politics. In the past, he was a columnist for the dailies SME and Pravda and authored political commentaries, as well. He is an active cultural publicist and occasional curator.
In 2004, Damas Gruska founded Books and Society – a monthly cultural revue and was its editor in chief for four years. He is the author of tens of articles on culture and cultural politics. In addition, he writes book and exhibition reviews published in dailies and weeklies, as well as in expert national and international periodicals (Artalk.sk, Flash Art CZ & SK, A2, etc.). He is (or was) a member of grant review committees at the Slovak Arts Council, Pro Slovakia, Ars Bratislava, Old Town Bratislava, and Norway Grants.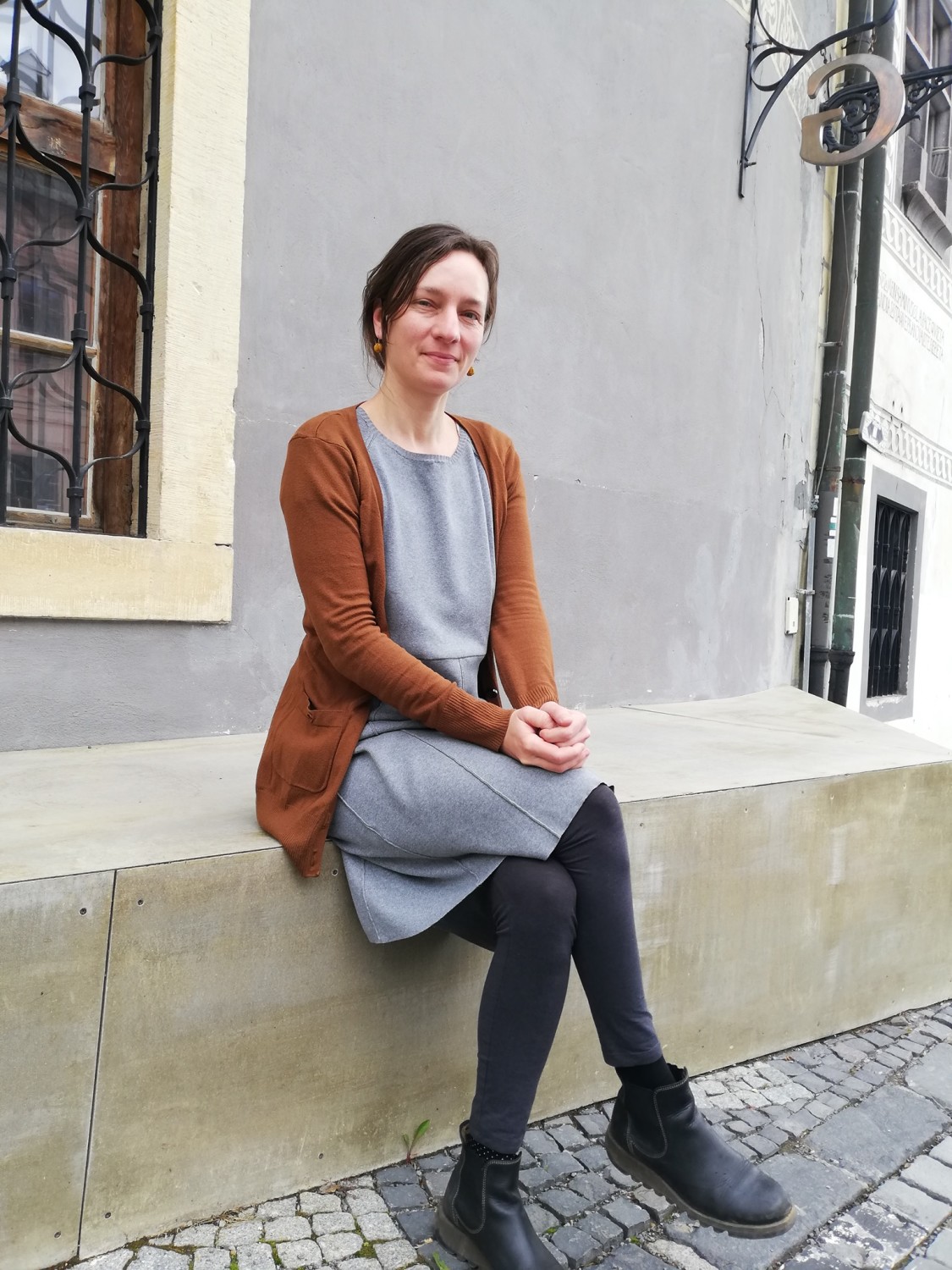 Mgr. Zuzana Paškayová
Zuzana Paškayová works as Project Coordinator of the Jozef Kollár Gallery. She graduated from the Film and Television Arts and Science, Academy of Music and Dramatic Arts in Bratislava (2005). Before she worked at the Slovak National Museum as a methodologist (1997-99), later at various film festivals (Festival of Mountain Films and Adventure, IFF Bratislava, 4 Elements, Cinematik). She led the agenda of international relations and the Erasmus program at Academy of Music and Dramatic Arts (2006-08). She has been living in Banská Štiavnica since 2008 and since 2021 she works at the Jozef Kollár Gallery.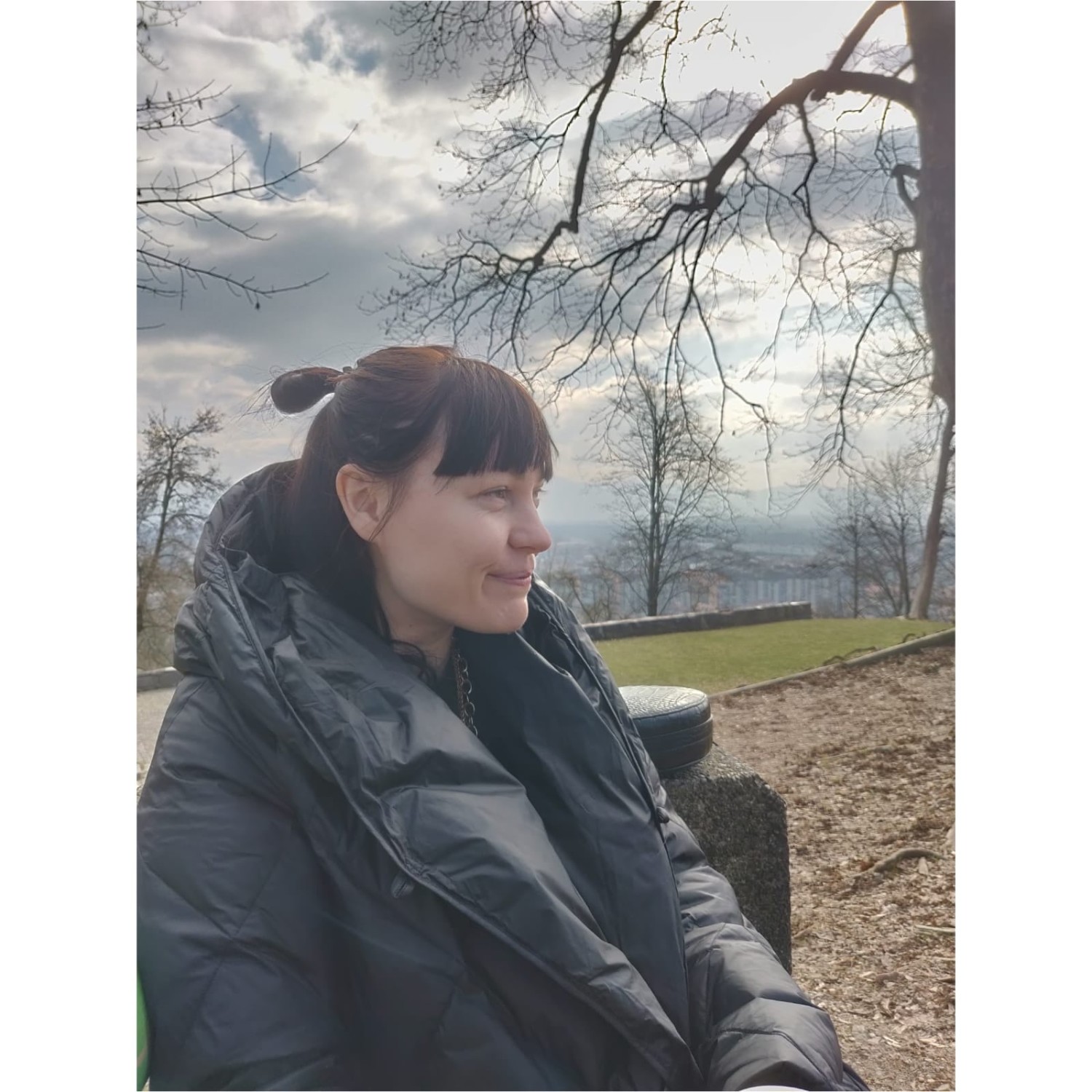 Mgr. Mária Janušová
Mária Janušová is a curator and an internal PhD. student at the Department of Art Theory and History, Academy of Arts and Design in Bratislava. She also works as the curator of the Jozef Kollár Gallery (GaJK) in Banská Štiavnica.
She studied Art History at the Philosophical Faculty, Comenius University in Bratislava. In 2020, she was a residential student at Museumsquartier in Vienna. In 2019, Mária worked together with Lucia Tkáčová and HIT Gallery on implementing the project Golden Times – a year-long exhibition programme for the Jozef Kollár Gallery in Banská Štiavnica. The project was awarded the Biela kocka/ White Cube Award for the best gallery project, and the Tatra Banka Art Award. From 2017 to 2019, she worked as the curator in Nitrianska Gallery. In 2015, with her project Modern Romantism, she received the Radislav Matuštík scholarship assigned to young curators by the City Gallery Bratislava.
In her curatorial work, Mária focuses on creating large thematic exhibitions reflecting on the current art discourse or presenting a specific topic. Her latest projects include GENESIS (2019, GaJK, B. Štiavnica), Harvest (2019, Nitra Gallery), Constructive Lyrics (2018, MEDIUM Gallery, Bratislava), #OK – XII Triennale of small objects and drawing (2018, GaJK, B. Štiavnica, co-curated by Erik Vilím) or I am not Here, I am in Arcadia (2018, Nitra Gallery). In her research, she is focused on the institution of the museum of art, museal studies, critical museum theory, and post-colonial critique in the East vs. West relationship. She regularly publishes articles in professional journals (Artalk.cz, Flash Art CZ & SK, Jazdec, etc.).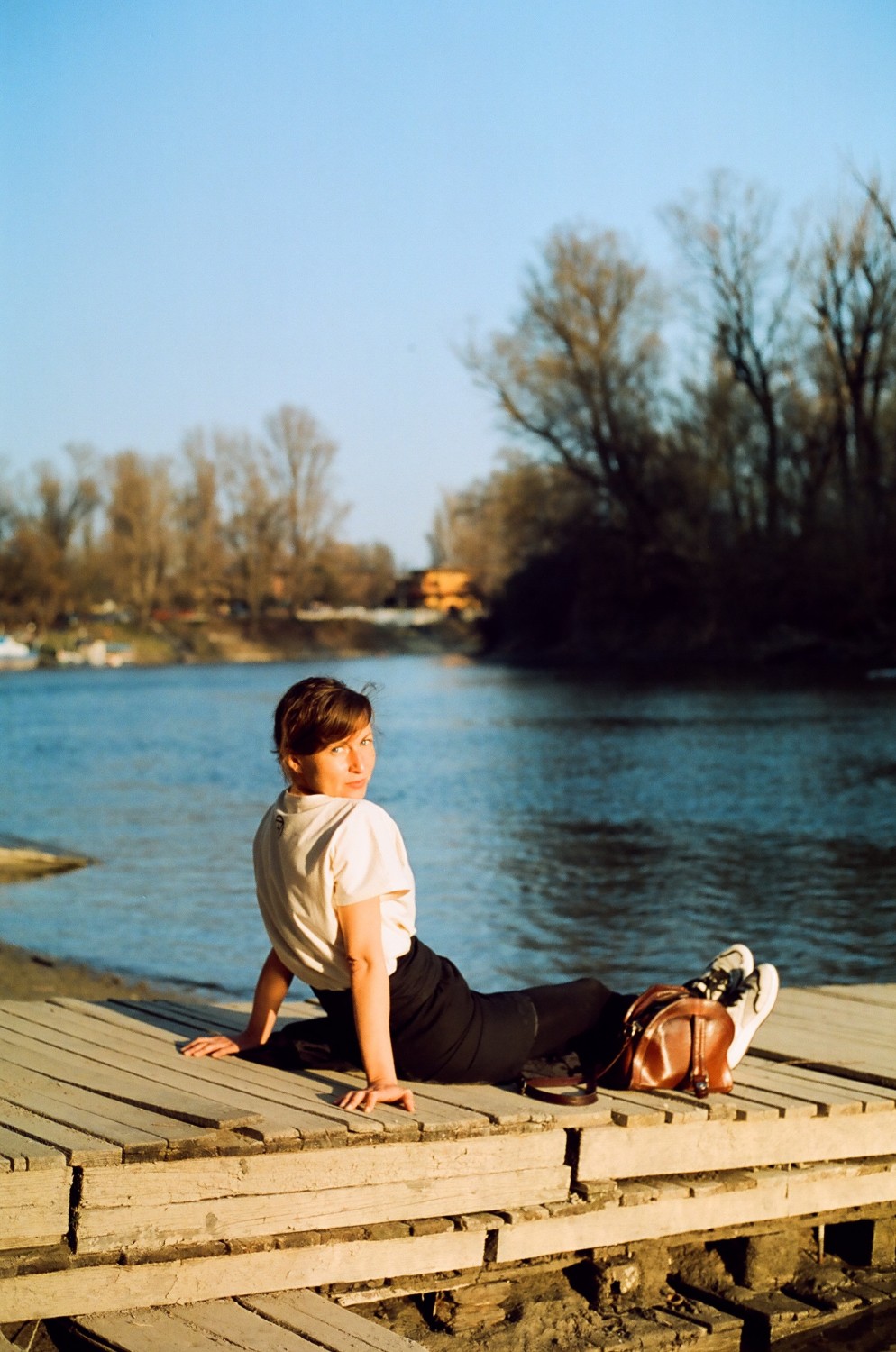 photo: Peter Sit
RNDr. Ivana Rumanová
Ivana Rumanová studied cultural anthropology at the Philosophical Faculty of Charles University in Prague and did her further studies in the field of cultural projects in public space at the Université Paris 1 Panthéon-Sorbonne. She worked as the curator of the New Synagogue Žilina (2016 – 2019) and has been the project manager of transit.sk (from 2019). She is a member of the editorial boards of the magazines Kapitál (visual section, curatorship of the visual) and ¾, which focus on the critical reflexion on art and technology, and their societal and political overlaps. Ivana also writes articles for the journals Artalk.cz, Flash Art, A2, and kød. Her latest works include co-organising an inter-disciplinary project entitled A Seminar of Urban Imagination (2020 – 2021, together with Eliška Mazalanová and Peter Szalay), which surveys the right to the city in climate crisis times; cooperating on Martin Piacek's research project Liquid Dogmas (2020); and creating the dramaturgy for the Sapiens Territory physical performance, choreographed by Yuri Korec (2020).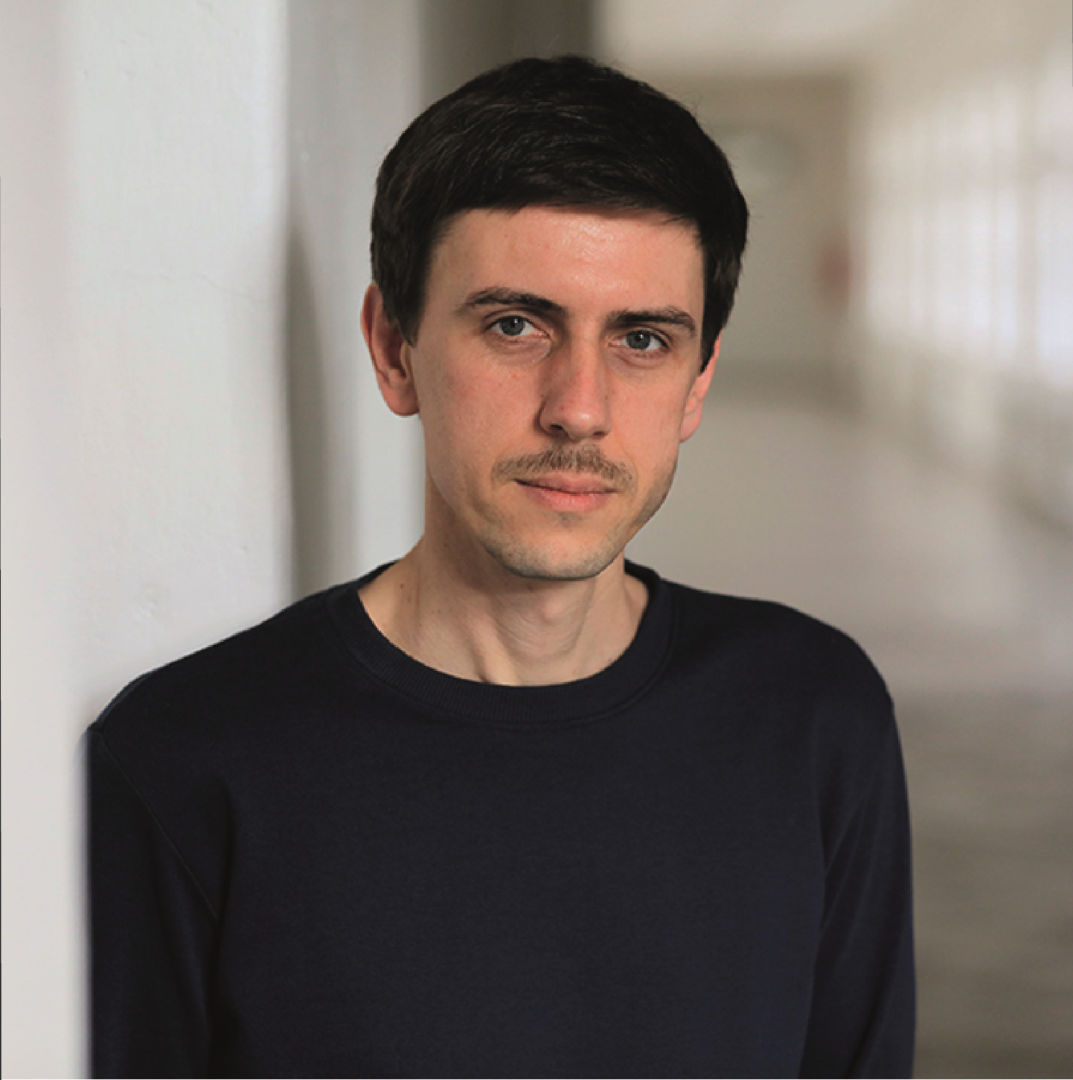 Doc. Mgr. Ján Zálešák, PhD.
Ján Zálešák is a curator, university teacher and art critic. He is a regular contributor to Czech professional journals (Art & Antiques, Flash Art CZ/SK, Fotograf, Artalk). From 2008 to 2010, he worked as the curator of the Young Artists' Gallery in Brno. He received a post-doc scholarship for 2009 – 2011 to conduct research into collaborative and participative art, the outcome of which was The Art of Collaboration (published 2011). Since 2011, he has been working at the Faculty of Fine Arts, Brno University of Technology.
In 2013, Ján was the curator of the exhibition Memories of the Future II (The Brno House of Arts), which reflected on the utopian potential of modernity in the Art of the post-socialist Central Europe. In parallel with the exhibition, he published a thematically equivalently focused book entitled Past Future (2013). He designed and curated an international exhibition project, Apocalypse Me, in the Emil Filla Gallery in Ústí nad Labem (2016), the continuation of which took place in the Trafó Gallery in Budapest and the Meetfactory Gallery in Prague. In 2017, he published the Apocalypse Me book, which is a text extension of the curatorial project. In 2018, Jan cooperated with Jen Kratochvíl on curating the Czech-Hungarian edition of the Litomyšl Symposium. In 2019, Jan Zálešák prepared an international exhibition project entitled Silver Vertigo for the Jozef Kollár Gallery